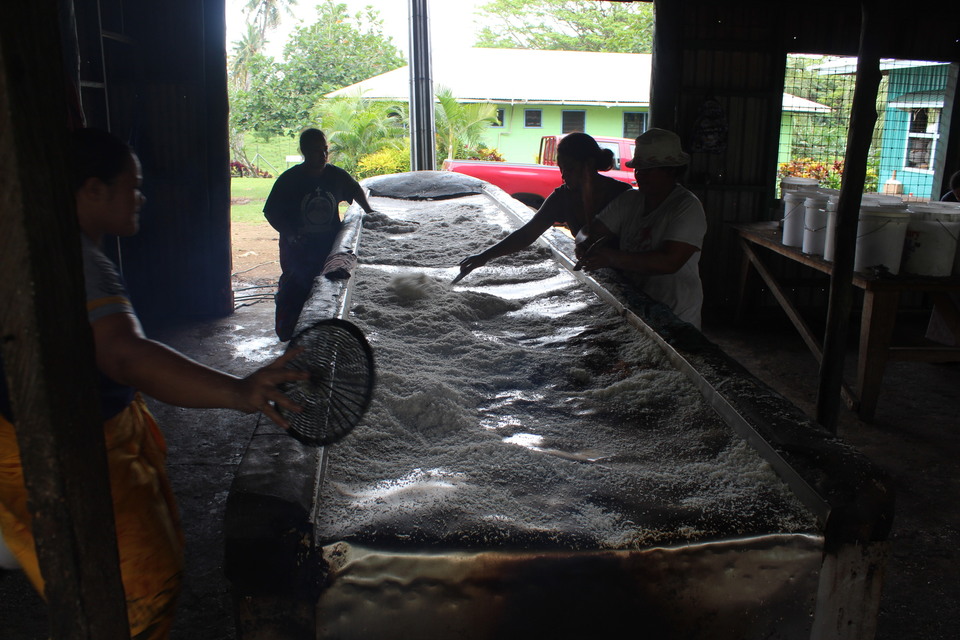 <
>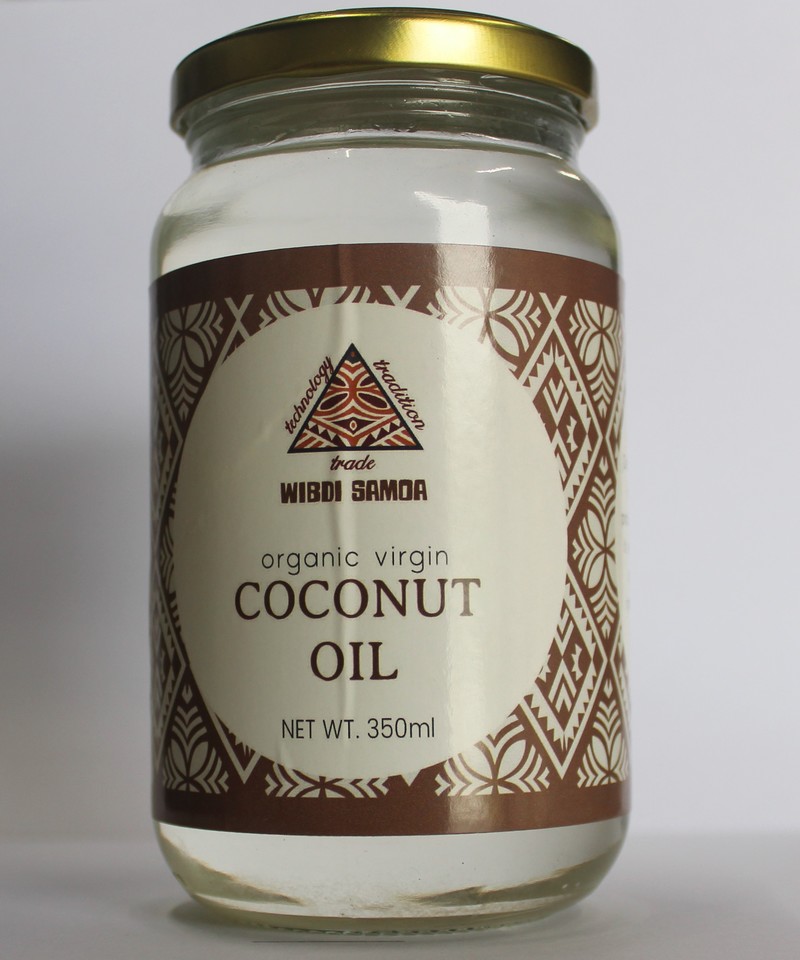 <
>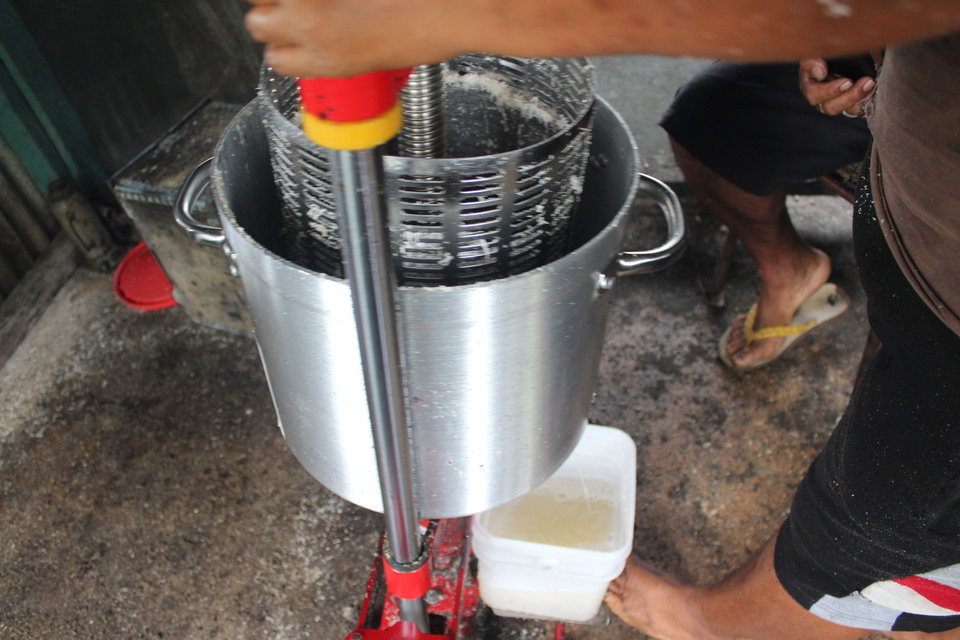 <
>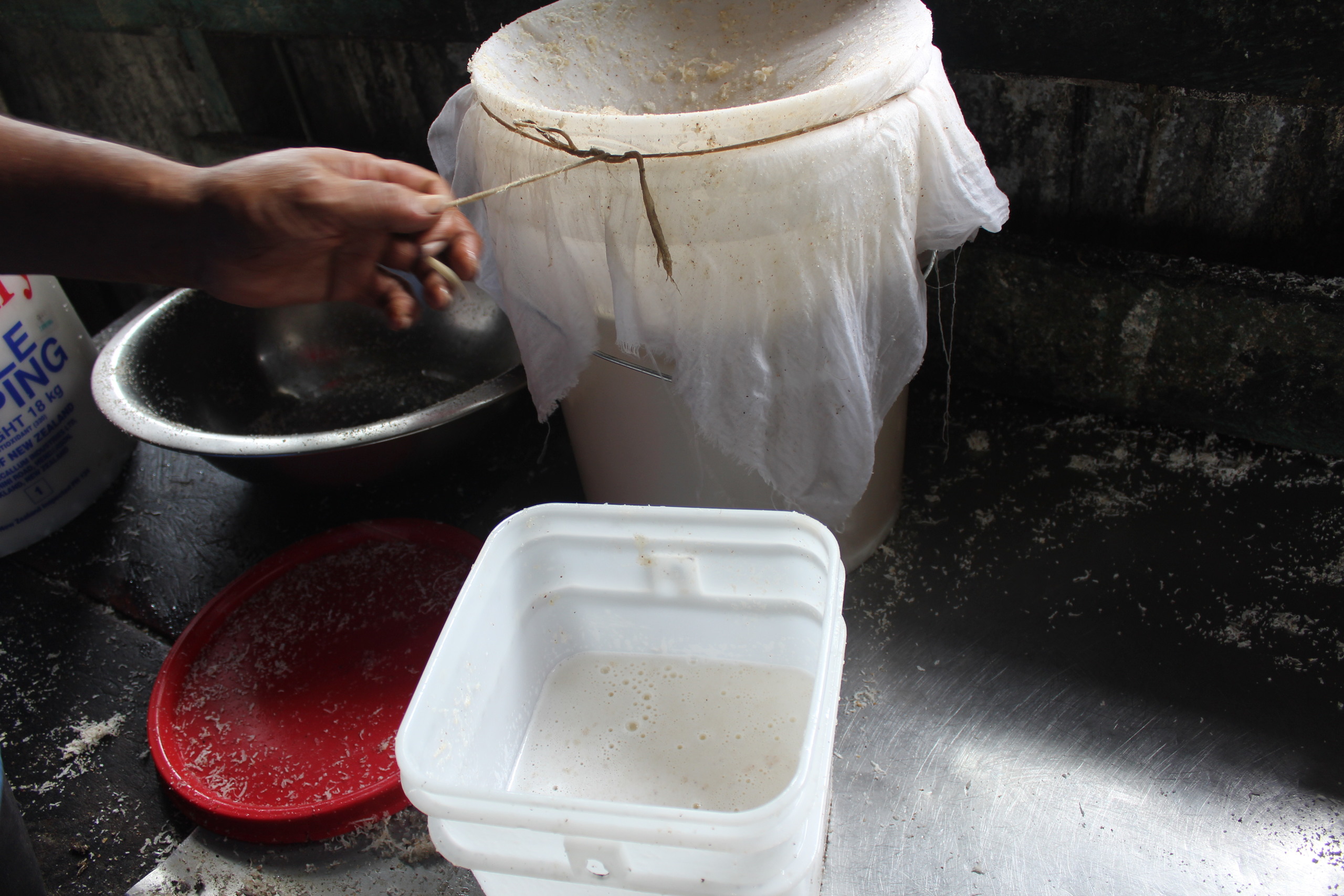 <
>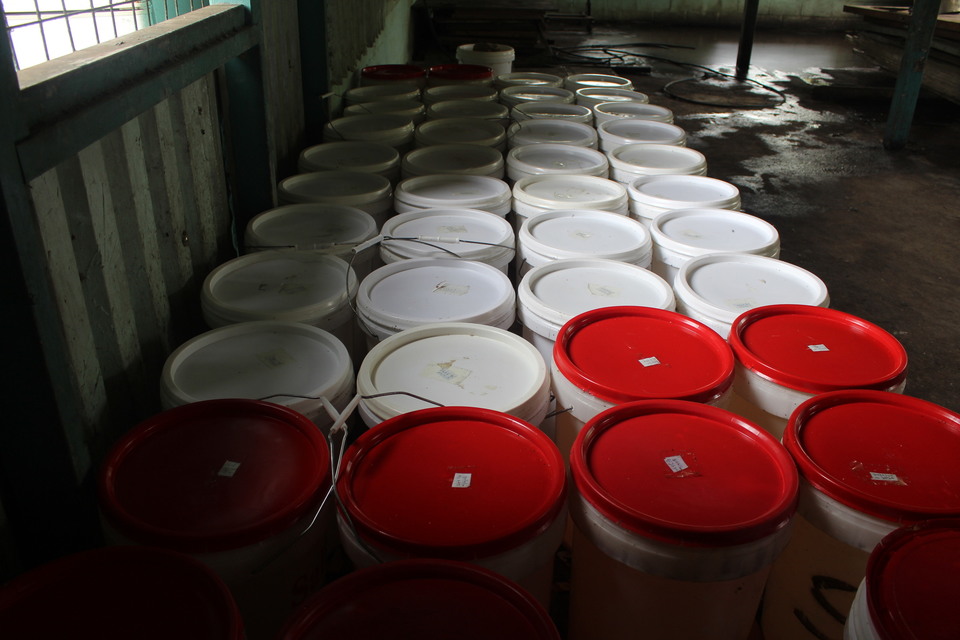 <
>
Ethique and WIBDI's Sustainable
Partnership
& Sustainable
Sourcing
The WIBDI Economic Empowerment program for women and their families has been in operation for over three decades on the islands of Upolu, Savaii, Manono and recently Apolima in Samoa. The program finds opportunities for women and their families to earn an income where they live, and build sustainable livelihoods, through adding value to what they grow and enabling them to market products which are organically certified to international standards. It also equips them with skills, knowledge and opportunities to support these livelihoods.
One of the first activities introduced by WIBDI was the production of virgin coconut oil (VCO) in 1995. This program has grown to where the rural vulnerable cocout oil producers are now supplying VCO as far away as the UK and to our partners close by in New Zealand – Ethique.
All the virgin coconut oil is produced by the vulnerable families on their own farms, so they don't need to leave their homes to earn cash. The oil is picked up by WIBDI staff, and field tested on site, then transported to the WIBDI production facility, where it is stored for shipment to Ethique.
The process over the years has given WIBDI the management experience to continue to take our market driven approach to agriculture development, by filling in the gaps in the value chain, and enabling farming families living in isolated rural communities to take their low volume high value organically certified products to international markets. The vulnerable families in Samoa have been sole suppliers of organically certified virgin coconut oil to Ethique and The Body Shop for the past decade and a half.
Samoa, as well as many other small Pacific Island nations have very few opportunities to access any markets, either locally or globally. Because of this, many family members make the difficult choice of leaving their village(s) to travel overseas for seasonal work, and send the remittances back to their struggling families in Samoa. This has created a society dependent on an exterior income flow.
The fact that companies like Ethique support these vulnerable communities and villages by buying their product means that family members are able to reside in their homelands with their families and earn a living for daily expenditures for their loved ones. While they remain at home, they are also able to grow food to eat and not have to rely on cheap, processed foods which are the cause of many non-communicable disease.
WIBDI is proud to be a partner of Ethique, a company that believes in protecting our environment and in sustainable sourcing of their products.