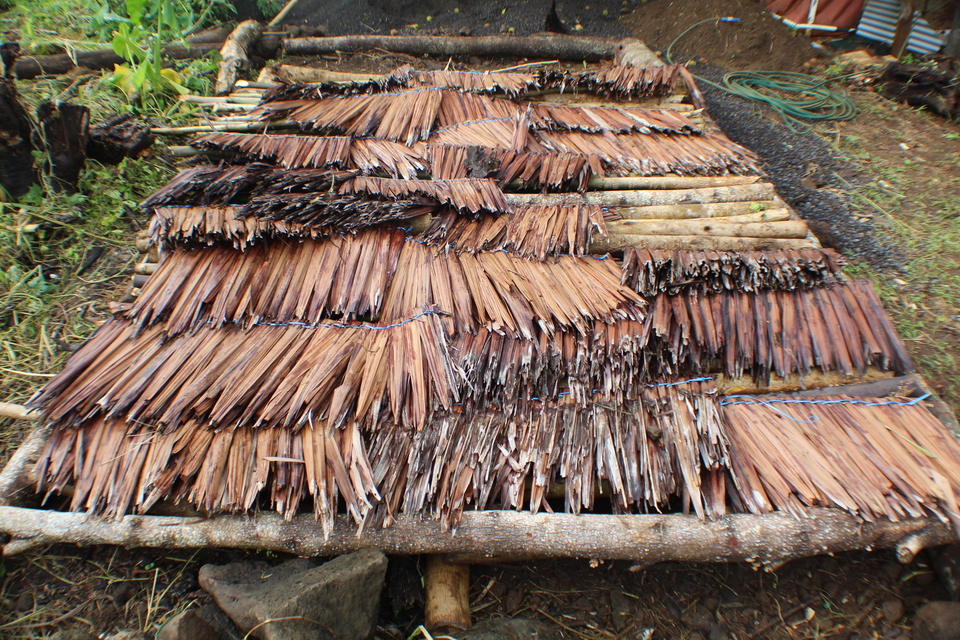 <
>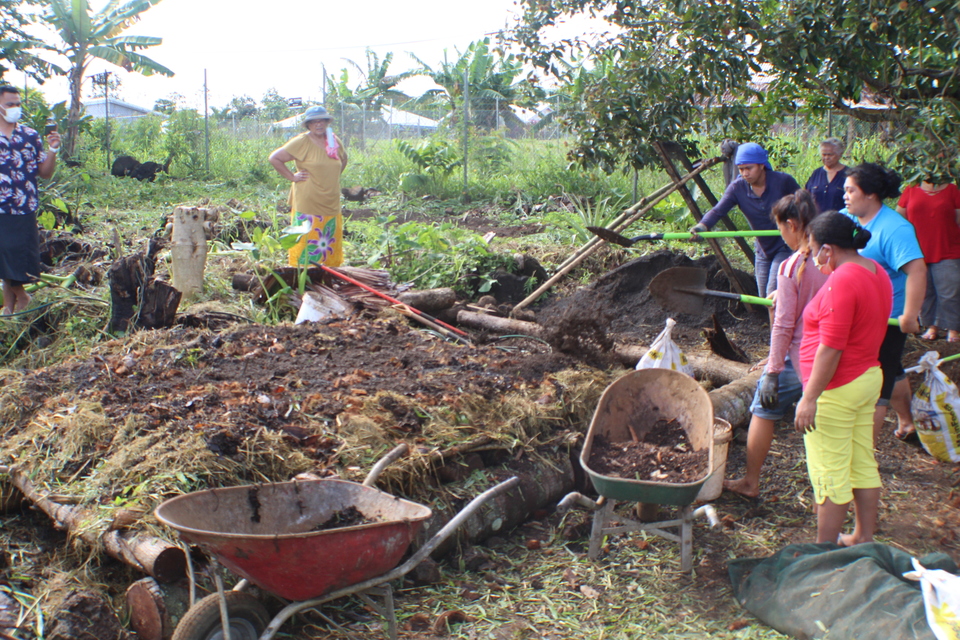 <
>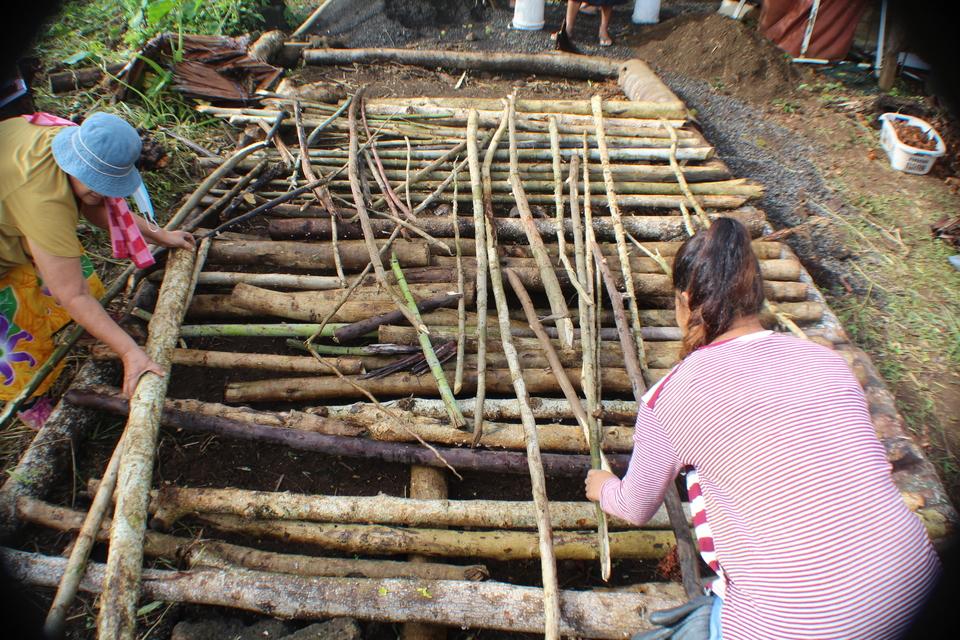 <
>
<
>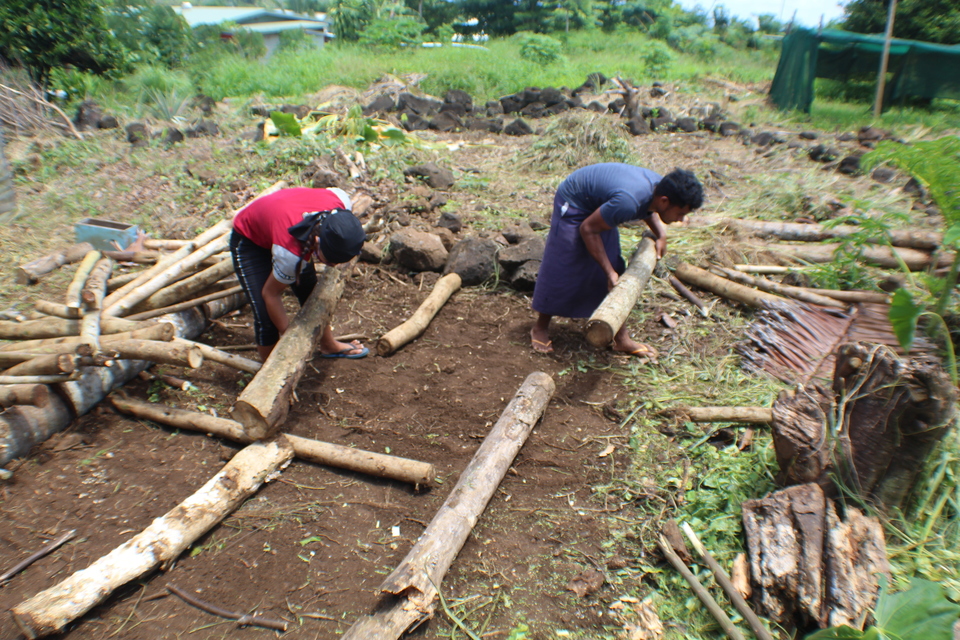 <
>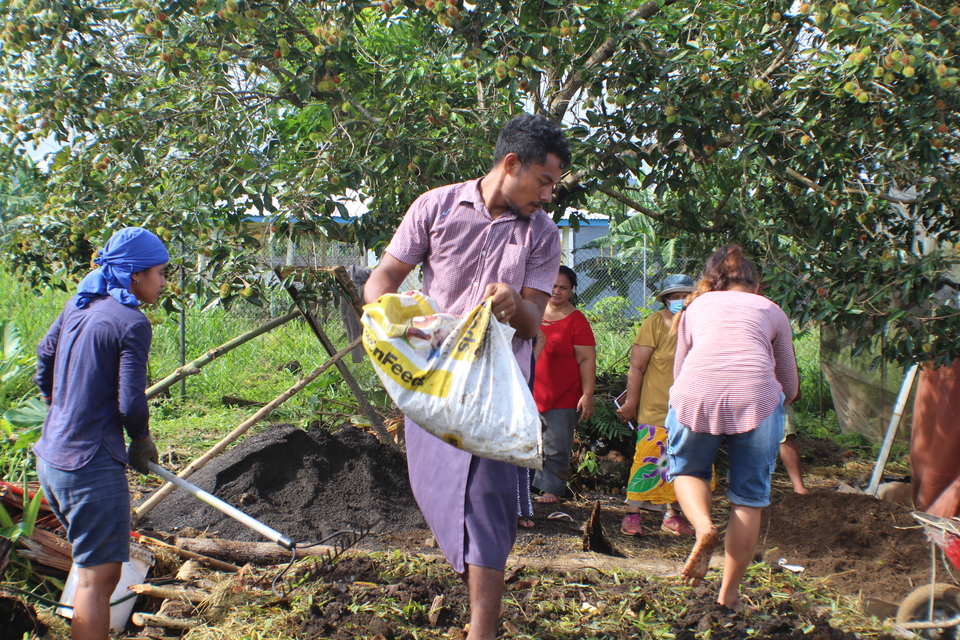 <
>
The PIFON Collaboration Excerpt
Fuimaono Rosalia Me headed this project as our leader. She instructed our team to cut down a number of trees, organize the materials that had already been bought and paid for, as well as prepare a large tarpaulin to protect the compost barrier. A couple of days were spent setting up the compost barrier itself. The WIBDI compound was used as a testing site. The Field team secured various lengths of felled logs, then set up the perimeter for the composting barrier.
An assortment of ingredients were needed to complete the compost. Our project leader told us that a combination fresh leaves, sun-dried leaves, sifted gravel, ash, dead tree bark, soil, chicken manure, fish bones, nonu waste, coconut husks, sand, compost starter, twigs and Glyricidia leaves must all be mixed together in order to create a single layer of compost. The compost must be separated into four layers. Every layer must be left to set by allowing the water to drip down to the surface of the soil. The success of the composting barrier test meant that we could start teaching our farmers this particular method.
The composting project aims to help vulnerable smallholder farms in their work environment by enriching the soil quality of their land. That is why we moved on and trained two of our registered farmers on how to firstly, create the composting barrier, then educated them about how improving soil fertilization can benefit their farms in the long-term.
PIFON funded this project and we are highly appreciative of their support in giving our people at WIBDI the means to afford the necessary materials and the proper tools we made use of throughout the project.