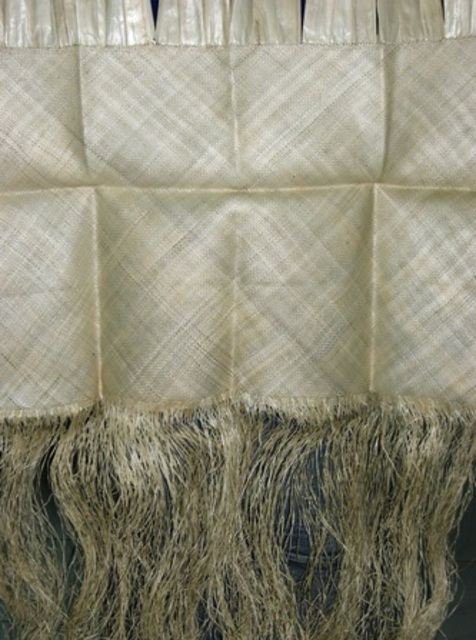 <
>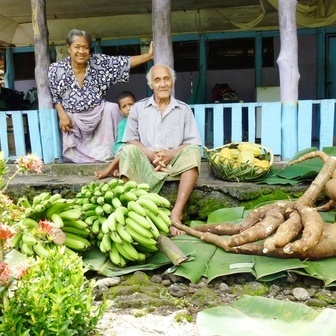 <
>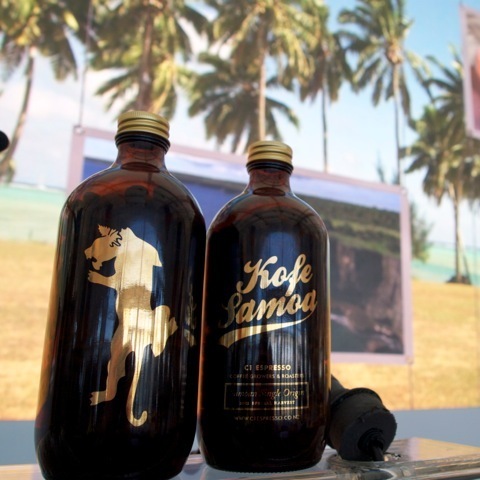 <
>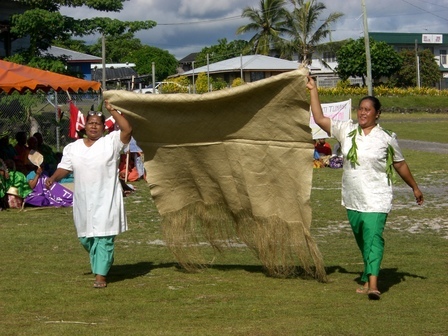 <
>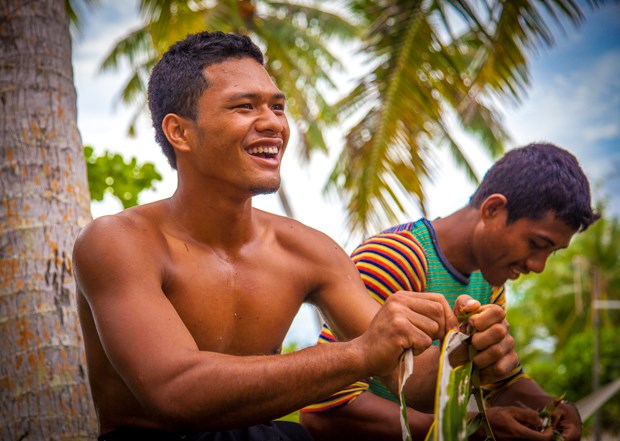 <
>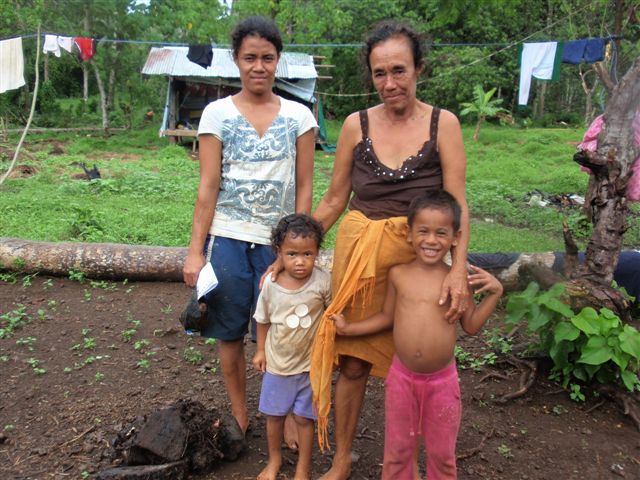 <
>
Weaving social change with culture
UNESCO World Forum on Culture and Cultural Industries
Florence, 2-4 October 2014
Thematic Panel: The Power of Culture for Inclusive Societies
Panelist: Faumuina Felolini Tafuna'i, Media Specialist, Women in Business Development Inc, SAMOA
Title: Weaving social change with culture
Where does culture occur in Samoa? It occurs in the grassroots, the villages, the schools, the extended family with its chiefly networks, the private sector from the roadside seller of vegetables and handicrafts to the commercial exporters, the plethora of churches that line our roads, and it occurs in the political halls of government. In effect it occurs and is reinforced within a cultural ecosystem.
For my talk I wanted to focus on: Can the social agenda be successful without a central role for culture?
I take the stance that social agenda means social change that increases cultural preservation and innovation, economic empowerment and environmental oneness.
For Women in Business Development, we are guided by values that essentially breathe oxygen into our programmes. The first value is that a Samoan model of development must take into account Samoa values, tradition and culture.
For us to do our work, we recognise there is a cultural ecosystem and because our resources are limited, we must make choices on where we allocate our time, money because not every part of the ecosystem requires nurturing.
Women in Business Development Inc is one of largest NGOs in the Pacific Islands. At our genesis in 1991, we were focussed on helping urban women enter business, then Samoa had back-to-back cyclones followed by a blight that wiped out the main export crop and domestic staple.
So because of the dire need in rural villages, the organisation shifted its gaze to rural families, poverty alleviation and livelihood creation.
Our organisation empowers and equips rural families to cultivate sustainable businesses that maximize farm-based resources. We facilitate trade with global and regional partners, including The Body Shop and C1Espresso, which understand the potential and limitations of small-scale farming in Samoa.
Our organisation is mainly staffed by women and in the agriculture sector this is very rare. In 2012, our co-founder and executive director Adimaimalaga Tafunai won a global award for economic empowerment from Vital Voices and this year was invited to the Global Agenda Council.
Our organization works in 183 villages, which represents more than half the villages in Samoa. We nurture certified organic agricultural enterprises. These families then have a chance to participate in a cash economy. For many, this means being able to send children to school, to pay bills and, importantly, to have control over their lives instead of relying on remittances.
So where are we going with all of this activity? Our vision is that vulnerable Samoan families will take control of their economic and social development through enhanced entrepreneurial activity that contributes Samoa becoming a fully independent nation, resilient to natural disasters and external shocks.
For my talk, I want to tell you about Samoa fine mats. Fine mats are a cultural treasure in Samoa – it was our currency, used in ceremonies, worn by chiefs and considered one of our distinctive. When first woven they resemble linen and as they age become like silk. But the desire to have mats produced quickly in this modern era saw mats of low quality being woven. Women in Business Development began a programme to revive the mats, persuading a local expert weaver, Vilealava Vaepae to embark on a national training campaign. The training took place using existing, informal women's groups within the villages.
Then we had interest from people who wanted to buy these fine mats and so a time payment scheme was set up, and from that was born a sustainable livelihood for weavers. Weavers were now able to earn up to USD5000 a year – a good salary in the villages where there are no markets or industry. Weavers were able to set up microfinance accounts at Women in Business Development, with a tailored version of the Grameen Lending model that is more suited to the Samoan culture and is based on savings and equity. This year Women in Business Development also became a recognized national training body for its weaving and business literacy training. To monitor the quality of the mats, regular village visits were integrated into our certified organic farming visits.
The Government also added their support with the establishment of a Finemat Steering Committee, based in the Ministry of Women, Community and Social Development and chaired by Prime Minister Tuilaepa Sailele Malielegaoi. The committee carries out quarterly inspections and holds annual showcases. To help balance the power within the family with this new economic activity, husbands took on the role as farmer for the laufao plants that are used for the mats. They also took on more domestic duties so that their wives could have more time to weave.
Case
Study
Tiva Eteuati was Women in Business Development's youngest weaver. At the age of 26 she has created a fine mat enterprise that has united her family. Prior to taking up fine mat weaving, Esetiva's husband was working and living in Apia while she tended to their young baby in the village of Fagasa in Savaii.
Now, her husband has moved back to support Esetiva by planting laufao, which is used for the fine mats, and helps with the stripping. Tiva was introduced to the fine mat sponsor programme in 2012 by fellow villager Talalelei Oreni. Both weavers featured at the national fine mat competitions and received awards for weaving Strip 1 finemats, which are the finest of the fine mats.
So what have we seen over the past 20 years?
A national resurgence in interest with hundreds of weavers now weaving these mats, both as a paid and non-paid activity
Regionally, our Tongan neighbours become our biggest market
Internationally, museums from Berlin, New Zealand and Osaka start to collect these mats.
Language revitalization regarding the ceremonies and technologies associated with the mats
Community cohesion and cultural leadership with village weaving hubs
Families stay together in rural villages and make a living from the resources they have at hand
Women choose fine mat weaving as a vocation
Children go to university with the earnings saved from the fine mats
Housing and land improvements
The internet open up markets through Facebook/Twitter and our website, compressing geographic isolation and providing a shop window for our overseas markets.
The development of cultural tourism based on overseas schools staying with the weavers in the villages in an "adopt a daughter" programme.
And, in the last three years, we started actively marketing the mats and saw a 50% year-on-year increase in income for weavers.
All of these are achievements we can be proud of but there are still challenges we need to address.
The fine mat programme is at risk because its scale is still too small to create sufficient economic efficiencies. Our donors, who for many years have been committed to helping us develop commodities for domestic and international trade, find it difficult to understand the cultural and economic importance of this programme.
So in conclusion: Can the social agenda be successful without a central role for culture? The answer is no. Culture is what guides your hand and intelligence to develop programmes that are relevant, impactful and long-lasting. It also gives you the patience and confidence to adapt your programmes to what is right in front of you.
Fa'afetai lava. Thank you very much for your attention.