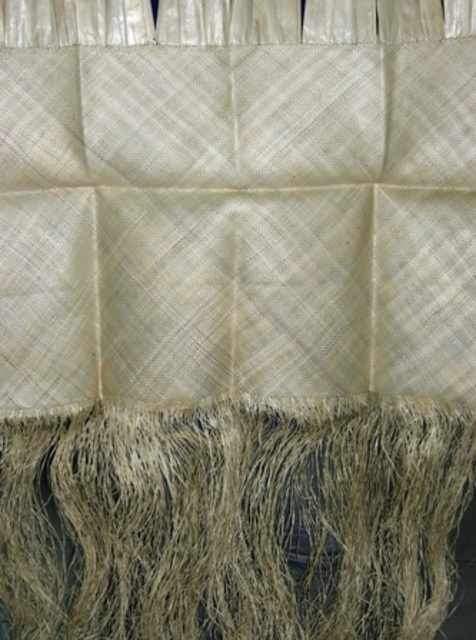 To purchase one of these beautiful mats, interested buyers can become part of our fine mat sponsorship scheme. Under the sponsorship scheme weavers are commissioned to weave a mat and paid weekly as the mat is woven. This scheme allows for high level quality control of the weaving process and also provides a regular income to the weavers, which facilitates developing skills in budgeting and family financial planning.
Mats are available in the traditional size of 12 x 9 aga (weaver's handspans, approximately 230 x 210cm), with different width of weave. The approximate prices and times are outlined below:
Mat Size
width of weave
time taken
cost (WST)


12x9 aga




10 x 8 aga (handspans)

1mm

35 weeks x $200

30 weeks x $200

$7000




$6000

12 x 9 aga

10x8

2mm

25-30 weeks x $200

$6000

$5000

12 x 9 aga

3mm

20-25 weeks x150

$3000
Postage and handling will a separate cost and determined by the mailing destination.
Women in Business also has a number of fine mats for sale direct from the office. For further enquiries about these mats or how about sponsoring a fine mat, click here.