Samoa - please stop the burning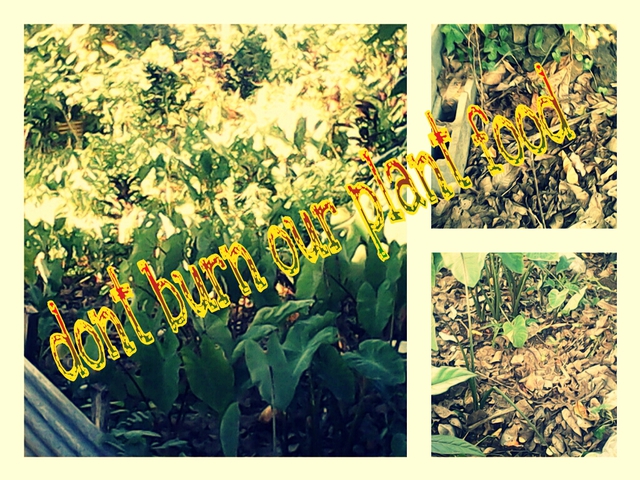 By Seminario Vili
Maluafou College
A2C2 -Action Against Climate Change
---
Help me help mother earth
We think we`re making it better but we`re making it worse
Let's reverse the curse
Together we can make it better
Like a pill for the flu here's what we gotta do
Let's start using the way of organics
Stop burning the plant food and plastics
Why do we burn? Out of pleasure?
Stop. And treat the world like treasure.
Bible says our body is more than clothes. Life is more than food.
And I say the world is not just a rock.
So let's get up and reverse the clock
To a time when the world was greener
Where everything was cleaner
Not just the ground but the air
Show the world that we care
Let's change this stage
A2C2
Action against climate change
---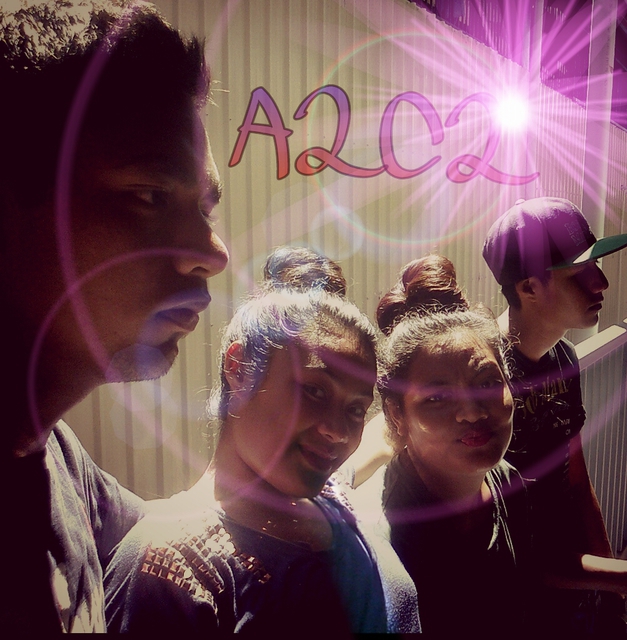 The air is thick and smoky in Samoa on Saturdays. Many people don't worry that burning garden rubbish or plastics might be harmful. Maybe they think that because Samoa is small, what they do won't affect the world.
It just takes one person to stop. An ant is small but when ants get together they can lift a whole object. If Samoa works together, no matter how small we are, we can make a big difference.
The bad news is burning plastic releases harmful gases into the air. And when I see people burning leaves and grass, I think we are burning something that could be of great use.
Burning garden waste releases carbon dioxide into the air and adds to the greenhouse gases that are warming the earth and causing climate change.
But if we use those fallen leaves and grass cuttings for mulch or compost, we can build up our soils so they are strong enough to adapt to climate change. Maybe people don't realize what they are burning is not rubbish but plant food.
At the moment, we are doing a project I am calling: "Operation Fa'apalaga" - fa'apalaga means composting or mulching. The project is part of A2C2 - Action Against Climate Change.
Climate change is about the changing global climate over many years. The pattern now shows earth is warming up, which leads to other changes like stronger hurricanes, warmer seas and melting ice caps.
My school is a part of A2C2. I go to Maluafou College. On my ops squadron is (pictured left to right) General Otto Kohlhase, Lieutenant Seloa Lale, Colonel Kirita Paepae and me, Brigadier Seminario Vili.
We are working with different military intelligence: a climate change advisor- Salai Faatupu Amituanai from Red Cross, a media advisor - Faumuina Felolini Tafuna'i from Women in Business Development, and three National University of Samoa students. The overall regional project was designed by Apidae and funded by PACMAS - the Pacific Media Assistance programme.
Our mission is to look at climate change and organic agriculture. We decided that what would help Samoa adapt to climate change would be to go back to old way of gardening. We came up with the slogan: Don't Burn Our Plant Food.
Our first attempt to promote our message was a flash mob that didn't go as planned but was effective – more or less. Colonel Kirita made up dance moves taken from gardening actions. She chose DeMarco's I Love My Life because it's a positive song. We also did a newspaper story to promote the flash mob.
General Otto designed some cool t-shirts. They have two breadfruit leaves on the sides for organic agriculture and our school badge in the middle. On the back it says, "Don't burn our plant food - Action Against Climate Change."
For me, I tried to learn from home, from the kitchen table.
I talked about organic agriculture and climate change with my dad. He said that back in the day, when they introduced chemical spray it made the grass turn brown and even affected the taro. The spray came from a neighbour because my grandfather didn't like using pesticides - he called them "weedwhackers".
I asked a local farmer from my village of Saleimoa about organic farming. He said organic farming is too much work and takes up too much time. He finds that using chemicals is easier and just as effective as organic methods.
Judging by his statement he is unaware of how chemicals can make water supplies unsafe, and what he sprays on his food is what he eats. This farmer also burns garden waste that he could be using for his plantation.
So then it came down to: WHAT ARE WE GOING TO DO ABOUT IT NOW? We all agreed to start our own fa'apalaga.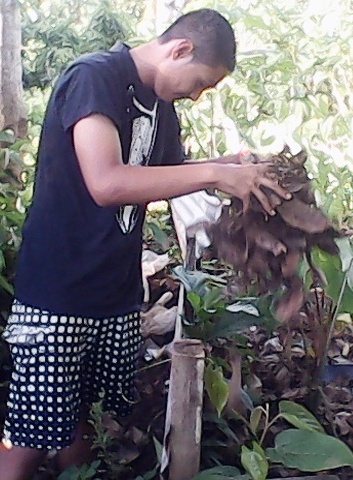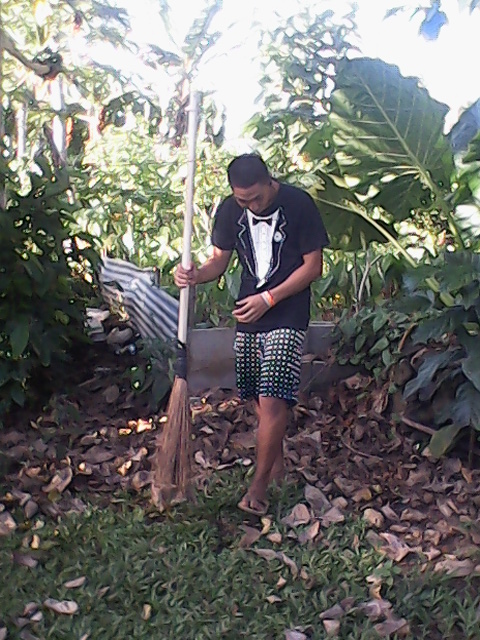 I'm just getting started but Otto has been doing fa'apalaga for a while. He has a cousin who works for FAO, which is the United Nations Food and Agriculture Organisation (FAO), who knows about these things so they don't burn garden rubbish.
Lieutenant Seloa had her brother Danny help her with mulching. She is used to being in the plantation but that's not case for all girls in Samoa, girls like our Colonel Kirita.
We also visited the nursery of Women in Business Development, which only has organic farmers on their programmes. It was pretty good to see Samoa actually doing something about climate change. I didn't think they would be doing anything to counter it but to see people gardening the old way and really thinking about it made me feel pretty much proud of Samoa.
Lieutenant Seloa interviewed programme manager Pule Toleafoa while General Otto filmed it. Seloa was really nervous to see the camera on her during the interview but felt more relaxed later as the day went on. Otto was nervous too that he might make mistakes filming, and he also got sore arms trying to hold the camera straight. In the end, they were awesome. (Watch the interview in Samoan)
Pule explained how mulching builds the soil and makes it stronger and better to counter climate change effects such as floods and droughts.
And for my part, I'm the blog writer and as you can read it's going quite well – I say that because you guys are still reading.
I found out that organic agriculture can help with carbon sequestration - basically it sucks the carbon from the air and stores it in the ground for a long time. I got this information from FAO.
If you are a young person and you want to make change in Samoa, it comes down to the parents.
At home, we have a composting area where we put chicken waste, and this also where put our leaves too. All our cans we take to the front of the village to the rubbish shelves, which is quite a walk.
But our family does burn plastics - mainly because it's easier than taking the plastics to the front of the village. I want to take the plastics down but I need Mum and Dad to approve this. I think that once we talk about it and they understand, they'll let me do it.
For our last attempt to spread the message "Don't burn the plant food", I wanted to write a lyrical, well something, a poem, a rap. Call it what you like. My hero Bob Marley wrote amazing songs and spread his message to the world. Maybe I can too. I can be that one.
---
OTHER KEY CLIMATE CHANGE EFFECTS
Higher temperatures:
O le vevela o le ea ua si'itia ma o le a fa'aauau pea fa'atasi ma le tele o aso vevela i le lumana'i.
Temperatures have warmed and will continue to warm with more very hot days in the future.
By 2030, under a high emissions scenario, this average increase in temperature is projected to be in the range of 0.4–1.0°C.

There will be a rise in the number of very hot days and warm nights
2. Acid Ocean
Ua alu pea i luga le fa'a-vaila'auoonaina o le talafatai o Samoa. O le a fa'aauau pea lenei tulaga lamatia o'aau ma gataifale.
Ocean acidification has been increasing in Samoa's waters. It will continue to increase and threaten coral reef ecosystems.
This means the coral is dying, creating problems for fish stocks, biodiversity and tourism

Increased acidification on the health of reef ecosystems is likely to be compounded by other stressors including coral bleaching, storm damage and fishing pressure.
For more info, see: http://www.pacificclimatechangescience.org/publications/country-brochures/
CREDITS:
This story is funded by PACMAS and proudly produced by students of Maluafou College: Kirita Paepae, Seloa Carinah Lale,Otto Kohlhase and Seminario Vili, who were kindly helped by Faumuina Felolini Tafunai fom Women in Business Development, and Salai Faatupu Amituanai from Samoa Red Cross Society
The A2C2 (Action Against Climate Change) project is a PACMAS initiative showcasing "voices of youth" to raise awareness about local climate change solutions. It is a partnership between PACMAS, the Australian Government Department of Environment, the Australian Broadcasting Corporation, and AusAID, and implemented by Apidae Development Innovations.
(c) AusAID 2013. This may be reproduced in full, not part, for any educational or non-commercial purpose, and attributed to the Pacific Media Assistance Scheme (PACMAS).
---
Posted: Tue 19 Nov 2013