transforming lives : creating opportunities

what we believe:
We believe a Samoan model of development must take into account Samoan values, tradition & culture.
We believe sustainable change occurs slowly & requires a long-term commitment.
We believe the most vulnerable people in Samoa need to develop sources of income to increase self-reliance & independence.
We believe Samoan development requires networking with communities, government & other organisations in Samoa, the Pacific & internationally.
IF YOU BELIEVE THIS TOO, THEN BE A PART OF THE JOURNEY - BE A PARTNER, A SPONSOR, A SUPPORTER
what we do:
Women in Business Development Inc is dedicated to strengthening village economies in Samoa in ways that honour indigenous tradition, use traditional and modern technology, and promote fair trade. We empower and equip rural families to cultivate sustainable businesses that maximize farm-based resources. We also facilitate trade with global and regional partners, including The Body Shop, All Good Organics and C1Espresso, which understand the potential as well as the limitations of small-scale farming in Samoa.
The organization works in 183 Samoan villages and nurtures certified organic agricultural enterprises that annually puts more than SAT$600,000 into the hands of rural families. These families then have a chance to participate in a cash economy. For many, this means being able to send children to school, to pay utility bills and, importantly, to have control over their lives instead of relying on remittances. On a national scale, our farmers and artisans are using their skills, experience and time to uplift themselves and their communities. Through their collective industry, they are contributing to Samoa's success as a nation.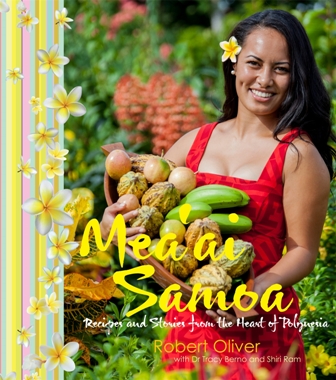 From our Fine Mat programme to our Farm-To-Table programme - our approach as been to identify all the obstacles and create solutions to overcome them so that we can connect our farmer and artisans to markets. One of our initiatives to support our Farm to Table work was a collaborative venture with chef/author Robert Oliver and the Samoa Tourism Authority to produce the award-winning book: Mea'ai Samoa - Recipes and Stories from the Heart of Polynesia.
A message from Prime Minister Tuilaepa Sailele Malielegaoi:
"Food is the gateway into all cultures. For Samoa, our food expresses our intimate relationship with the land, the sea and our ancestors. We are blessed with an ocean so abundant in marine life that if we only take what we need, generations after us will also be fed from this blue food basket. We are also blessed with fertile, volcanic soil that is capable of recovering from the worst of natural disasters.
"In Samoa most of our farmers are organic by default. It has been our tradition to work with nature rather than command and oppress it. Our smallholder farmers are the core of our agricultural industry, and, as the head of Pacific High Level Organic Group, I see organic farming as not just our past but our future."