Agro-tourism park plan "ill-advised" says leading agriculture expert - Samoa Planet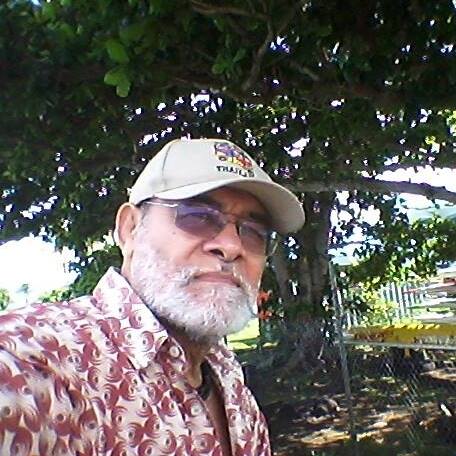 10 July, 2017. Samoa – A leading agricultural expert has called the Ministry of Agriculture's plan for an agro-tourism park, "ill advised". Instead, he is urging the Ministry to utilise existing gardens and farms as garden-tourist attractions.
Seumanutafa Dr Malcolm Hazelman is an agricultural consultant with a wealth of international, regional and local experience. He asked, "Why do we need such a park to promote gardening when we have MAF stations and farms including privately owned ones to use?"
"If it is to promote tourism, why not use existing gardens and farms be they public, semi-public and private ones? It would certainly enable participation of the community and their farms and gardens and with income and employment going straight to our communities."
Seumanutafa said, "With all due respects to my learned friend the CEO for MAF, the development of such an agrotourism park is ill advised…misplaced and misdirected planning."
"We who attended the National agrotourism consultation at TATTE late 2016, learned about Government's plans for such a park for the first time then as given from a Cabinet directive to be implemented by both MAF and STA. Obviously there was no stakeholder consultations about such a plan or was not known to most, but I stand corrected."
Since 2013, Seumanutafa Dr Hazelman's Informal Gardener's Group (IGG) has organised monthly tours and visits to many different locally owned and run entities ranging from landscapers, vanilla farms, taro plantations, hydroponics and ornamental gardens businesses. IGG also holds cooking evenings where participants are able to learn new ways to prepare local fruits and vegetables. IGG also carries our several service projects, including the maintaining of keyhole vegetable and herb gardens at Mapuifagalele Home for the Aged.
Dr Hazelman also pointed out that others are also doing garden and farm tourism. "A few others like Sunshine Farm have already begun formal paid koko farm tours and similarly tours to gardens owned by Gina Moors and Allan Grey. There are no doubt other examples."
He concluded, "The point I am making is that we should use and promote existing properties etc as our "agrotourism parks".
The Chief Executive Officer of the Ministry of Agriculture, Tilafono David Hunter recently confirmed a plan for an Agro-Tourism Park.
"The land for this development is at Atele at the total cost of 3.5m (Euro) to start with." he told the Samoa Observer.
"This is a very important development to decrease the imported vegetables that cater to many restaurants and eating places in the country.
At the moment, as well as imported fruit and vegetables, chefs and caterers depend upon produce from Poutasi, their own gardens or growers who produce specific products.
Agro-tourism involves any agriculturally-based operation or activity that brings visitors to a farm or ranch."
http://www.samoaplanet.com/agro-tourism-park-ill-advised-says-leading-agriculture-expert/
Posted: Tue 11 Jul 2017